2023 Lincoln Navigator vs The Competition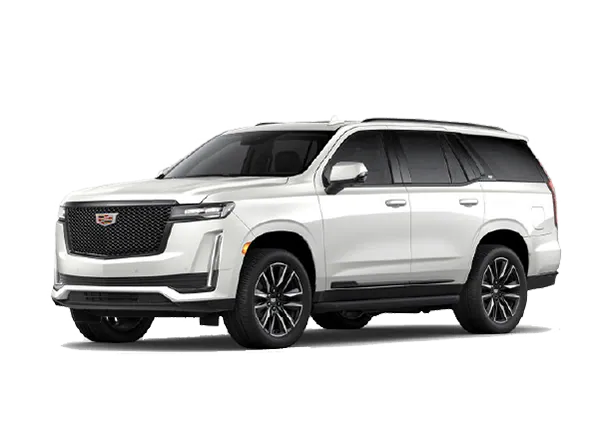 2023 CADILLAC ESCALADE
$82,690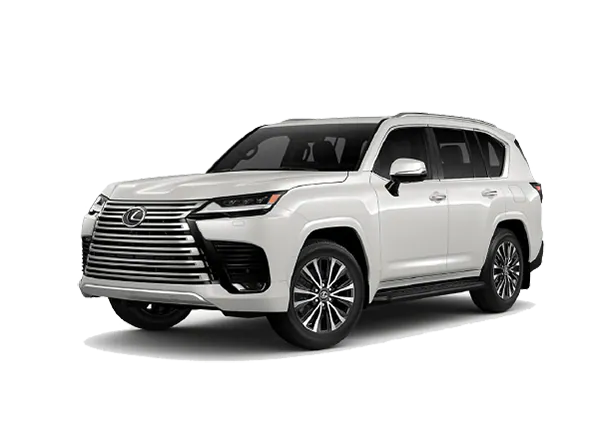 2023 LEXUS LX 600 PREMIUM
$89,160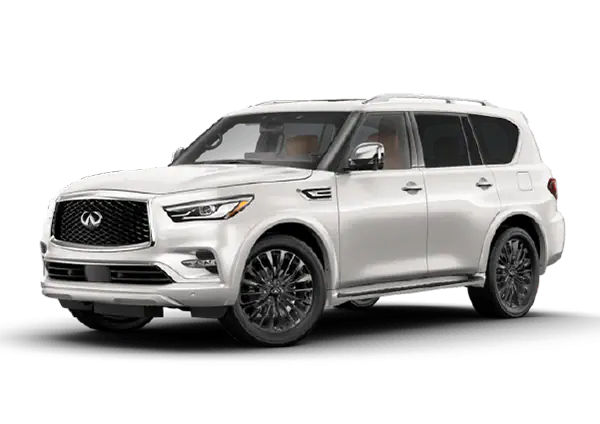 2023 INFINITI QX80
$74,395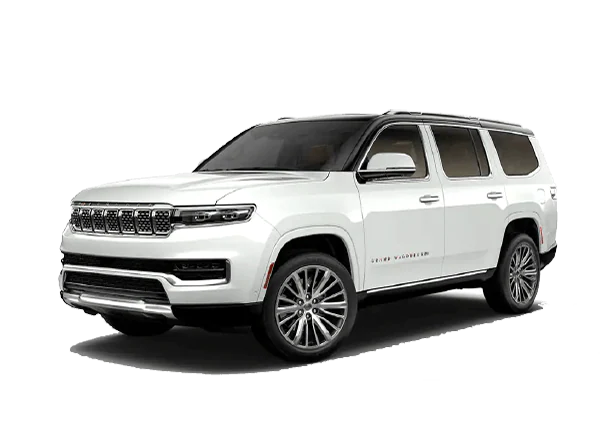 2023 GRAND WAGONEER
$89,995
HORSEPOWER & TORQUE4
| | |
| --- | --- |
|  Lincoln Navigator | 440 hp @ 5,850 rpm |
|   Cadillac Escalade |  420 hp @ 5,600 rpm |
|  Lexus LX 600 | 409 hp @ 5,200 rpm |
|  INFINITI QX80 |  400 hp @ 5,800 rpm |
|  Jeep Grand Wagoneer |  471 hp @ 6,000 rpm |
Fuel Economy City/Hwy/Combined
| | |
| --- | --- |
|   Lincoln Navigator |  17 / 23 / 19 MPG |
|  Cadillac Escalade |  14 / 19 / 16 MPG  |
|  Lexus LX 600 | 17 / 22 / 19 MPG |
|  INFINITI QX80 |  14 / 20 / 16 MPG |
|   Jeep Grand Wagoneer | 13 / 18 / 15 MPG |
Rear Leg Room
| | |
| --- | --- |
|    Lincoln Navigator |  44.1 IN. |
|  Cadillac Escalade |  41.7 IN. |
|   Lexus LX 600 | 36.6 IN. |
|  INFINITI QX80 |  41.0 IN. |
|   Jeep Grand Wagoneer |  42.7 IN. |
Seating Capacity
| | |
| --- | --- |
|   Lincoln Navigator |  7  |
|  Cadillac Escalade |  7 |
|   Lexus LX 600 |  5 |
|  INFINITI QX80 |  7 |
|   Jeep Grand Wagoneer |  7 |
Design
The 2023 Lincoln Navigator brings supersized style and elegance together with plentiful luxurious amenities focused on a comfortable ride. The extra-large luxury SUV begins in the front row with available Perfect Position seats with 30-way adjustability and Active Motion® massage. Passengers in the second row get the luxury treatment with available massaging seats. 
The base 3.5L twin-turbocharged V6 engine brings V-8-like power by delivering 440 horsepower and 510 lb.-ft. of torque for a towing capacity of 8,700 pounds.
Technology
Experience the epitome of refined power.
How Can We Help?
* Indicates a required field