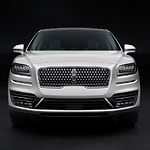 If you're in the market for a new car, you may be considering the Lincoln Nautilus. This vehicle is popular for its stylish design and luxurious features. In this blog post, we will take a comprehensive look at all of the design features of the Lincoln Nautilus. We'll discuss everything from the exterior to the interior of the car, so that you can make an informed decision about whether or not this vehicle is right for you!
The Lincoln Nautilus has a sleek and modern exterior design. The car is available in a variety of colors, so you can choose the one that best suits your style. The Nautilus also has LED headlights and taillights, which add to its overall aesthetic.
When you step inside the Lincoln Nautilus, you'll notice the luxurious interior. The seats are made of high-quality materials, and the dashboard is sleek and modern. You'll also appreciate the many features that are available in the Nautilus, such as heated seats, a sunroof, and a premium sound system.